SOUTHWESTERN ONTARIO GLIDING ASSOCIATION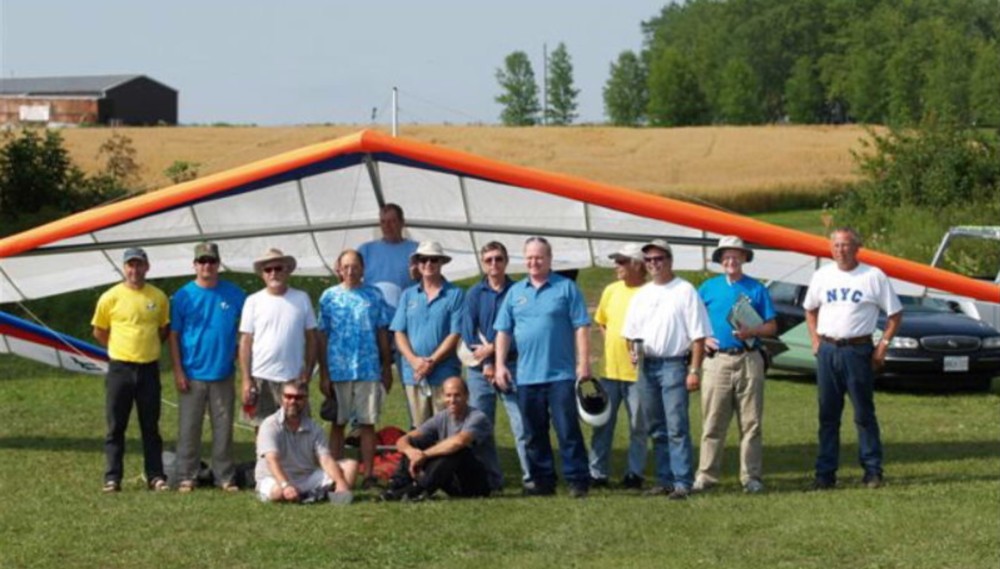 Why Join SOGA ?
In a word ...... FUN. When you're floating around at cloud-base and your only concern is finding that next thermal, life is pretty darn good. But beyond the ready access to flying, SOGA offers many other benefits.
Glider Storage / Camping / Large glider set-up area / Glider Rental / Camaraderie / Cross-country flight mentorship
Planned and impromptu social events / Free Seminars / Access to the members-only FaceBook page.
Join Now !
How to Join: Check out our Contact page for more information and our email address.
---
Waiver
All active pilots must sign and submit a current waiver before their first flight of the year. Forms are available on-site in the hangar.
You can also download a Waiver for 2022 here for your convenience.
---
Fee Structure for 2022
Club Membership Fees: Club membership paid on or before May long weekend - $400.00. Paid after May 24 - $500.00
Tow Fees: $40 per standard 2000' tow; Partial tow below 1,500' - $25.00; Tows above 2,000' are an additional $12.50/1000' provided there are no pilots waiting to launch.
Glider Storage: Membership includes storage for one glider. If you have a second glider, there is an additional fee of $75.
Looking forward to seeing you all out at the field this flying season.
**********
Types of Membership: Full membership and Associate membership.
Non-members can subscribe to the SOGA FaceBook page to gain some insight into our club.
Who Can Join: Anyone can join as an associate member. In order to join SOGA as a full aerotow member, you must be, at minimum, a Novice rated pilot with an aerotow sign-off and have current HPAC insurance.
How To Join: Talk to other members to explore the possibilities to see if it is right for you. Come out to a monthly meeting and meet the members. Visit our field and watch how we do things. Then, if you're up for it, do not hesitate to contact us .
Board of Directors: There are 4 positions on SOGA's BoD. President, Vice-President, Secretary, and Trearurer.
Standing Committees: Public Relations and Safety.
Monthly Meetings: The membership meets once a month, usually on the 2nd Tuesday of every month. Guests are welcome to attend.
Rates: Annual membership is for the calendar year. See above for details.

Breaking down after a great day of flying.

________________________________________________________________________________________
Southwestern Ontario Gliding Association is a not-for-profit corporation registered in the province of Ontario, Canada
__________________________________________________________________________________________