SOUTHWESTERN ONTARIO GLIDING ASSOCIATION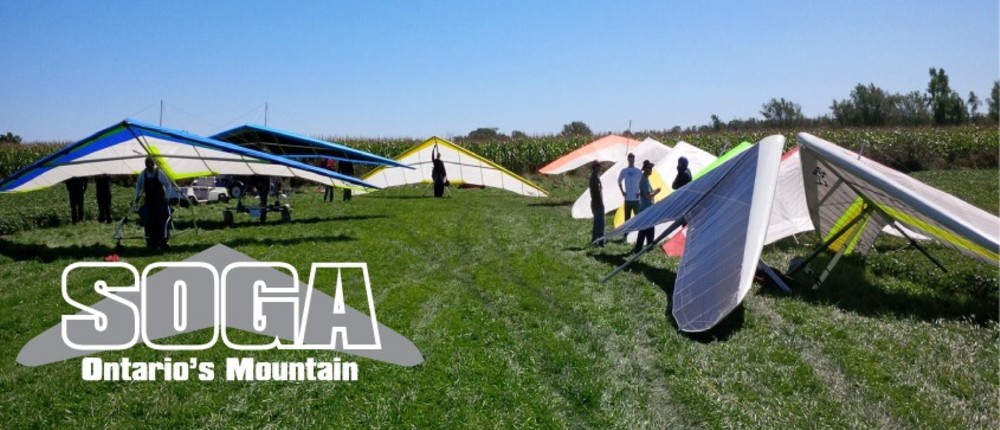 SOGA is Ontario's only Aerotowing hang gliding club, and is affiliated with the
Hang Gliding and Paragliding Association of Canada
and, through HPAC, with the Aero Club of Canada.
The SOGA group has been around for more than 40 years
... incorporated for half of that. We're a dedicated bunch of
hang glider pilots. Our primary
way of doing that is aero-towing. We own our own tow plane
and we have a hangar to keep it in. Our field is located in prime
thermal territory clear of controlled airspace.
SOGA's roots trace back to the Kitchener-Waterloo Hang Gliding Club
which was established in 1979.

________________________________________________________________________________________
Southwestern Ontario Gliding Association is a not-for-profit corporation registered in the province of Ontario, Canada
__________________________________________________________________________________________